San Diego Police officers babysit after father hospitalized
Click here to view the full article: San Diego Police officers babysit after father hospitalized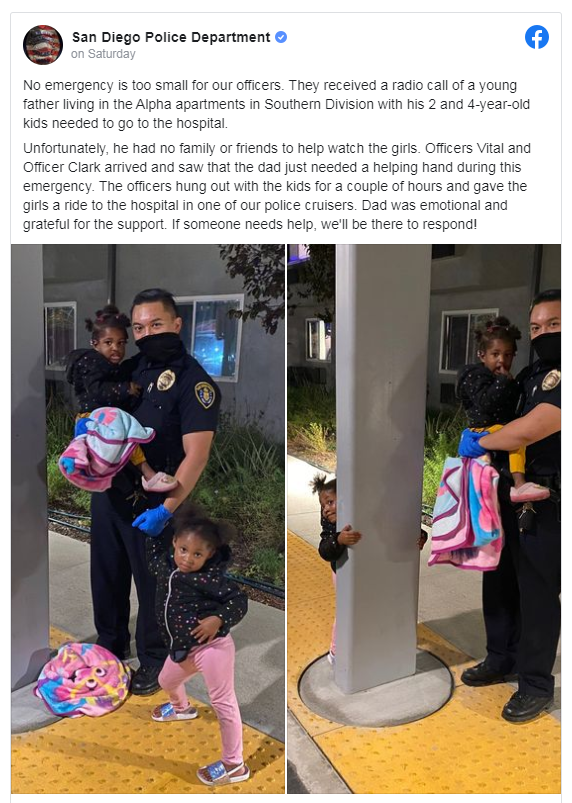 SAN DIEGO (KGTV) -- San Diego Police officers babysat for a man who needed to go to the hospital Friday night but didn't have anyone to watch his two young daughters.
According to the department, officers received a radio call from a young father living in the Alpha apartments. The man reportedly told authorities he was in need of hospital care.
"Unfortunately, he had no family or friends to help watch the girls," the department said.
After the man was taken to the hospital, two officers stayed behind to watch the 2-year-old and 4-year-old before taking them to the hospital where they were reunited with their dad.
"Dad was emotional and grateful for the support. If someone needs help, we'll be there to respond," the department continued in the Facebook post.